Yikes! How did it get to be September? Where was July?
Free your pits – I saw an ad for underarm detox scrub. You use in place of an aluminum containing antiperspirant. Detox for underarms? I didn't know they were toxic! #nomorestinkypits #naturebedamned
Finally – (Que me running with long fluffy hair in a flowy gown through fields of wildflowers doing a snoopy dance.) We have finally been successful in signing up for robonomo. (This is a telephone call blocker for telemarketing and robo calls.) It took many phone calls because our phone service had to be part of the process and the first customer service rep screwed it up royally. We still get the occasional fake call but far, far less than before. Take that you Nigerian prince! #theageofaquariusandnomorerobocalls #nigerianprincelookingforwealthyprincess
A new erectile dysfunction – You know how ads follow (stalk) you.  Sometimes they are for things that you are not interested in or can't use. I am now being stalked by a prescription medication for erectile curvature. First, the only reason I know what that is involves several drinks with a girlfriend whose boyfriend had a slight tilt (many decades ago). She thought it was hilarious. Obviously it's serious enough for a drug company to invest a bazillion bucks to come up with something to fix it. Next thing will be a drug for cross-eyed boobs. Oy vay! #notallbendsarebad #floppyisworse
Dumb, dumb, dumb – I was at a stop light in back of a car with bumper stickers. One said "the closer you are, the slower I drive." The other said "if you can read this I will brake and sue you." Sometimes I wish I had a bull horn so I can tell people they are following too close but I've never felt compelled to desecrate my car with stupid bumper stickers. (Cat bumper stickers are a different category.) The car turned onto a 4-lane highway and drove 20 miles per hour. *bangs head on table* I couldn't tell if the driver was male or female but I'm guessing old because I couldn't see a head over the top of the headrest. #getoutofmyway #shouldnotbedriving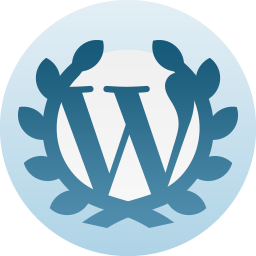 Blogiversary – Yesterday it was eight years since I first pressed the publish button on my blog. I have learned a lot – writing, blogging, techie stuff – and made extraordinary friends. Some of whom I've met! Thank you all for reading my drivel! #whoknewitwouldlast
So how was your week?